Installing and using the VSCodeFCFFrameworkPlugin
Description
VSCodeFCFFrameworkPlugin for VSCode editor expands the functionality of the standard menu to autonomous creation of project files.
In the Editor file tree menu, the rapid creation elements of the main project files are added that are formed programmatically.
For the plugin to work, the project working directory must be opened as trusted.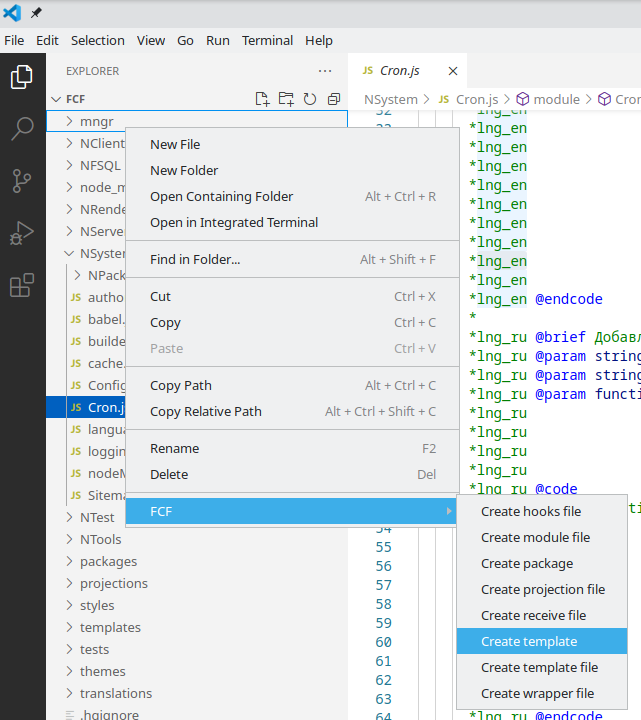 Install
Open the VSCode editor extensions panel by pressing Ctrl + Shift + X.
Open the extensions settings menu and select the "Install from VSIX ..." item and select the extension file.